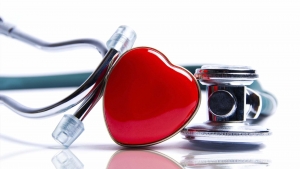 We have been working closely with colleagues in NHS Highland to improve the opportunities for people who have had a cardiac event to receive cardiac rehabilitation in leisure facilities. A number of HLH team members have been trained to become specialist exercise Level 4 Cardiac Rehabilitation Exercise Instructors to support people into exercise following a cardiac event.
Prior to Covid-19 we offered 5 classes per week in leisure facilities across Highland.  Now, due to Covid-19, we offer telephone support from a specialist instructor as well as new online classes which are due to start in October 2020.  In the online classes you will get the opportunity to undertake circuits based exercises with the support of a specialist instructor.
A referral from a health care professional is needed for these activities class and more information is available by emailing cardiacrehab@highlifehighland.com.