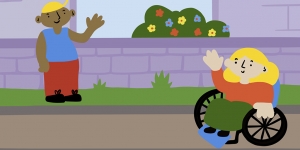 If you're not already a member of our fantastic highlife , in partnership with NHS Highland we are proud to offer FREE 7 session passes for people who have been referred by a Physiotherapist to continue with physical activities in High Life Highland facilities.
The 7 session pass will allow you to try out what High Life Highland has to offer – a safe and friendly environment which can help you with your road to recovery following physiotherapy.
The benefits of being active and using High Life Highland facilities are vast, including improving:
Quantity and quality of your movements
Strength
Core stability
Body awareness
Restriction or pain during movements
Resistance
Endurance
To access your free pass all you need to do is complete this form and someone will be in touch with you to arrange for you to get access to your free pass.
For further information please get in touch:  active.health@highlifehighland.com